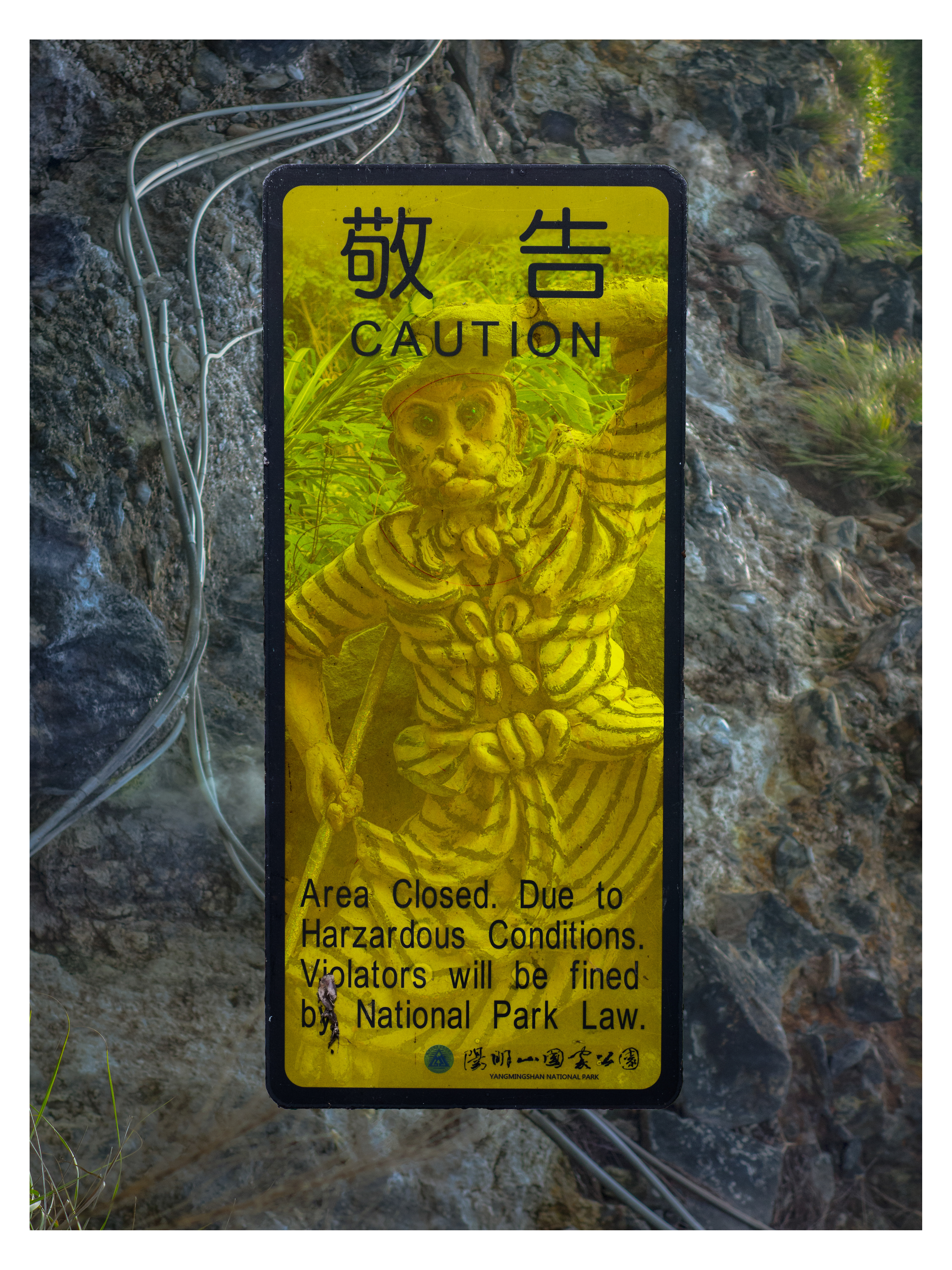 The government in the Yang-Ming-Shang National (a Volcano Mountain) that allow be builded a lot of the tourist hotel on this "Dormant Volcano", and filled with a variety of sizes of water pipelines that will be transported to the hotel room. 
But the hot springs pipelines get across from the old trail, and one of we call the "Phoenix Valley Trail", it is a semi-abandoned route in the Yangmingshang National Park, some of elderly people often walk here in the past century, because East Asian believe go to hot springs can live longer and older, This is a trail was reclaimed Japanese rule at the beginning of the last century in Taiwan. 
But government in this route be warned that against the people over there now, a lot of new signs on the trail that will tell the old man who wants to old hot springs, "They will be fine !" 
The government sent the Strange hands machine to destroy the old hot springs fence, knocked down and demolished these areas, but... one the other hands those hotel's hot spring pipelines did not have any effect, and legally from here - "Yangmingshang National Park" hot springs to their room in tourist hotel, while the tourists can spend money and enjoy the city's most beautiful landscape. 
Now some old people still believe hot spring can be longevity, the goddess and giants have been well-worn on the old trail, and who believers will secretly take this route that went over there, the elderly said they'll be a ghost of the mountain, and they across the National Mountain Park to worship the spring goddess of according to their faith. 
Yang Chen-Hao
2017