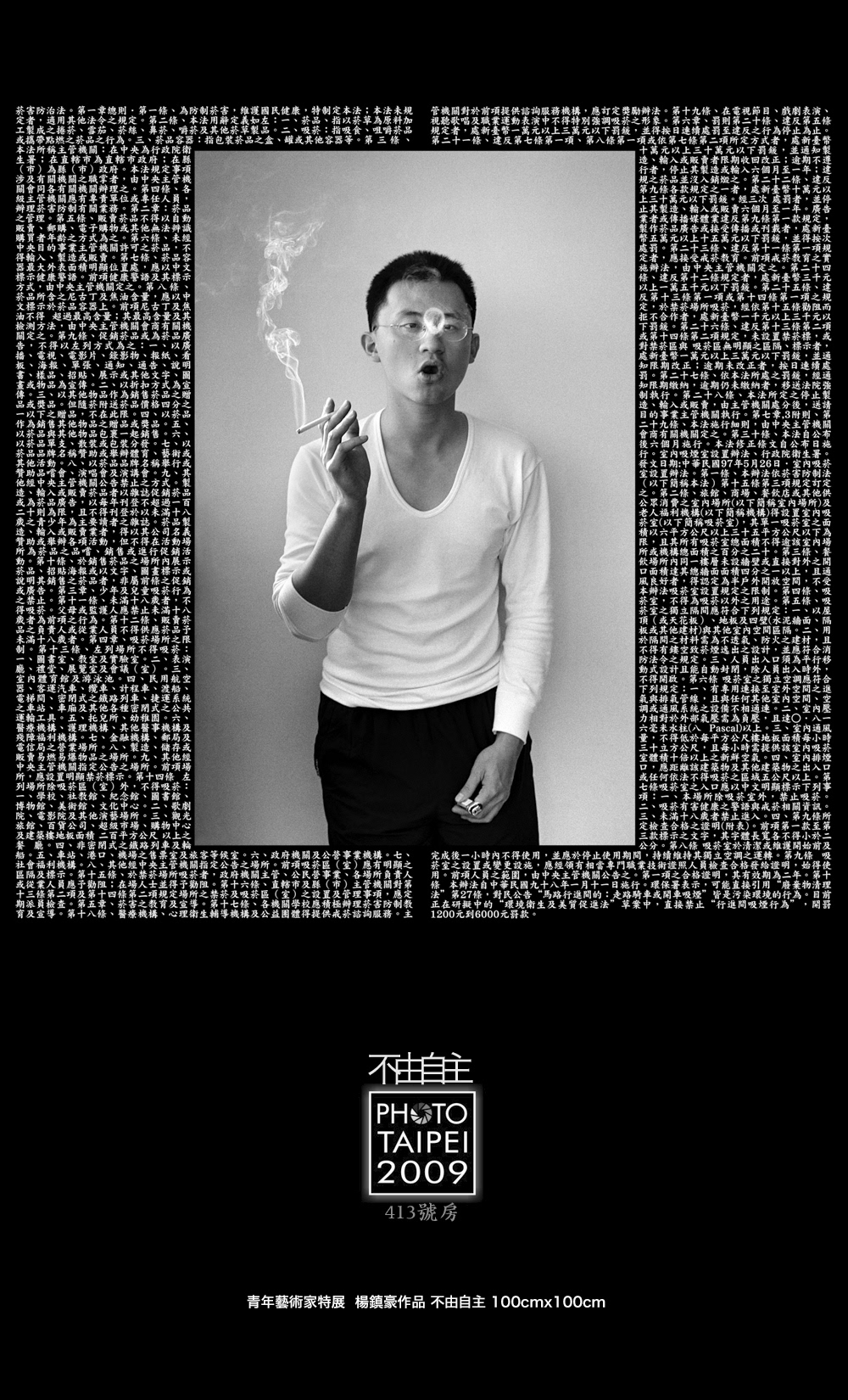 When laws be trying to reduce the possibilities, take rational, legal.
Through the portraits of lead a life that photography, 
Perform a minimum definition of autonomy and 
Self-censorship.
Discuss the contradictions that cannot be discussed, and reflect the natural behavior of human beings,
However, there is no sufficient rights to be independent.